It's been a great year to be a book blogger. Some really amazing books came out this year. I'm breaking down some of my favorites, by genre. Take a look and see if you agree (or if I left any out.)
by Karen Marie Moning
You had to be living under a rock to have missed the reaction to this amazing book and phenomenal series. It stands head and shoulders above the rest as the best book I read in 2011. It's dark, gritty, sexy, and powerful. If you haven't read the Fever books, you need to read them in their entirety. The series doesn't start strong, but if you ever heed my advice about anything, trust me when I say that these books are worth it.
Pale Demon by Kim Harrison
Kim Harrison took her Hollows series to a whole new level with this outstanding ninth installment in the series. If you gave up on the Rachel Morgan books early on, it's worth it to give them another try… if for no other reason than so that you can read and enjoy this masterpiece.
Hunt the Moon by Karen Chance
I know that the time travel elements in the Cassie Palmer books can cause major headaches, but all that takes a backseat to the amazing action and excitement in this book. It's got great moments for Mircea fans. But as a Pritkin-girl I was blown away. It was fabulous!
Tempest's Legacy by Nicole Peeler
We had two Jane True books come out this year, but this one is definitely the stronger of the two. Great angst, plenty of action… And Jane finally realizes what I have known all along: Anyan is the man for her. Now if only we can get the two of them to have sex… (Are you listening, Nicole Peeler??)
Shaedes of Gray by Amanda Bonilla
I didn't actually read this one until 2012, but I kicked myself that I waited so long.  Darian is an emotionally stunted, ass kicking assassin. And I love her love-interest like nobody's business!! It's got world building that is different and easy to understand, great action and characters I cared about. A fantastic start to a new Urban Fantasy series.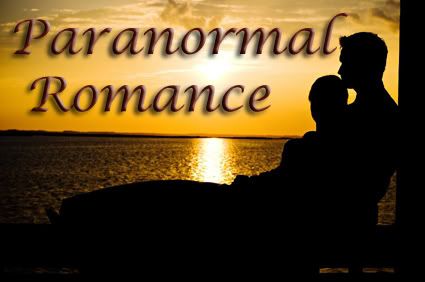 Fate's Edge by Ilona Andrews
This is the third book in The Edge series by Ilona Andrews, but it could still work as a standalone. The world building is solid. The characters are engaging. There's a lot of action and a double-dollop of heart, thanks in no small part to the characters of Jack and George. It's nothing like Kate Daniels, but if you haven't tried this series yet, now's a great time. I don't know of anyone who read this book and didn't like it.
Dark Taste of Rapture by Gena Showalter
Far and away, it's the best in Gena Showalter's Alien Huntress series. The hero is deliciously tortured and alpha– and did I mention that he is also a ripped, tattooed, virgin. (*I die*) Read this book. With a tall glass of water.
Storm's Heart by Thea Harrison
Yes, I know everyone else liked Dragon Bound better. But I think I preferred this installment in Thea Harrison's Elder Races series. (It's book two, but could easily be read as a standalone.) A powerful, alpha shifter as old as time meets his match in a feisty young Fae princess. Harrison is quickly becoming one of my favorite PNR authors.
Divide & Conquer by Madeleine Urban & Abigail Roux 
The last collaborative book by Urban & Roux, takes the dysfunctional FBI agents Ty & Zane to new places in their relationship, as they fight domestic terrorists. Great sex. Emotional turmoil. The best m/m series around.
Queen of the Sylphs by LJ McDonald
This book had some really, really dark moments. But this series continues to surprise me by just how good it is. The heroines are young, but the stories are powerful and completely gripping. If you like fantasy at all, you really should give these books a try.
Confessions of an Improper Bride by Jennifer Haymore
Great raw emotion, grief and sacrifice from our heroine.  I know that not everyone likes the switched-twin genre, but I thought it really worked in this book.
Guarding a Notorious Lady by Olivia Parker
Great sexual tension. It manages to be both sweet and sexy as the hero fights his feelings for the heroine he is supposed to be watching over.
Waking Up With the Duke by Lorraine Heath
Our heroine finally gets the chance at the baby she has always wanted, when her husband arranges for her hook up with another man. (But he's a jerk and it never feels like cheating.) Loved it.
Rebirth by Sophie Littlefield
This is book two in the Aftertime trilogy. This series is dark, dark, dark. But this book really struck a chord and stayed with me for days after I read it. Don't let the zombies fool you. These books are a study of the human condition. They are tragic and beautiful –and should not be missed.
Honorable Mention:
What are some of your favorites? Feel free to link to your blog if you've got a list of your own!