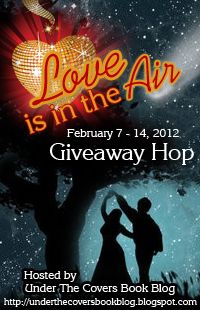 Welcome to the Love is the Air Giveaway Hop, hosted by the awesome ladies at Under the Covers. There are 70 blogs participating, each giving away a great book or book-related prize. 
In the last hop, I offered up Kresley Cole's latest book, Lothaire, in hardback, but both winners selected my international prize option.  So I am offering it again, because -1- everyone should have the chance to sleep with Paul Marron under her pillow; and -2- because Immortals After Dark is one my favorite PNR series of all time.  This option is open to all followers in the US.
For my international followers, I am offering the book of your choice (valued up to $10) from The Book Depository.  At least I'm consistent, right?
To enter, just fill out the Rafflecopter form below and be sure to check out some of the other amazing blogs taking part in the hop!