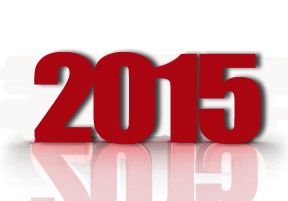 To be honest, this year was a difficult one, both personally and reading-wise.  I found it harder to connect to characters and had little patience for plots to roll out. Thankfully, this year is ending on a high note and I very much look forward to 2016!  Listed are a few of my favorite books this year….
New Adult
The Deal by Elle Kennedy – If Kristen Callihan had my heart with 2014's The Hook Up, then Kennedy has stolen it in 2015 with this book. The shy girl/stud boy  trope is turned on its head as the author artfully layers each character and gives them witty banter, sexual tension and authentic heartfelt moments without coming remotely close to cliché.
Click to purchase: The Deal
Contemporary
Fearless by Lauren Gilley – Originally published as a serial, this is a behemoth of a book – and every page is worth it. Outlaw motorcycle club princess returns home after college to move on to grad school but finds herself pulled back in to the outlaw world she grew up in and to the man she always loved. Immersive story with well-developed characters has quickly made this series one of my favorites!
Click to purchase: Fearless
True North by Liora Blake – An opposites attract story about a widowed novelist from rural Montana who mixes it up with an Eninem-type rocker who has a lot more going on underneath the surface. I just loved the author's voice and the sarcastic self-deprecating humor infused throughout. It was tender and sweet and very very sexy.
Click to purchase: True North
Sustained by Emma Chase – Playboy lawyer finally is undone by a woman who is consumed with taking care of her deceased brother's children. I don't normally like kids in books, but I loved this gem of a book. Funny, hot and sweet all wrapped up in a sigh-worthy story.
Click to purchase: Sustained
The Man I Love by Suanne Laqueur-  This book only came on to my radar just last week, although published in 2014. This has everything needed to break your heart – young love, tragedy, dysfunction and angst. Loved it in all its melancholic glory.
Click to purchase: The Man I Love
Historical
The Duke and the Lady in Red by Lorraine Heath – Emotional heart wrenching story with a disaffected rake pining over a  woman who has an ulterior agenda. I'm not one to cry while reading, but this one got to me big time.
Click to purchase: The Duke and the Lady in Red
The Highwayman by Kerrigan Byrne – A reunited lovers story with a revenge plot and a tortured hero. Byrne deftly manages to weave the angst amid a well-paced plot.  Fantastic start to a new series!
Click to purchase: The Highwayman
Romantic Suspense
Behind the Mask by Carolyn Crane – Another winner for Crane's quirky and intelligent RS series.  An intense page turning romantic suspense with a whip smart ex-agent who falls for the quiet brooding former assassin she once hunted.
Click to purchase: Behind the Mask
Paranormal
Soulbound by Kristen Callihan – The 6th book in the paranormal historical series proves that it just keeps getting better. Adam was a perfect blend of tortured and arrogant as he's finally held to task for his misdeeds. Eliza was a wonderfully strong heroine but just soft enough to not come across as bitter. Just a heart wrenching and beautiful story set in such a unique world.
Click to purchase: Soulbound
Be sure to check out Shelly's favorites, Jen's list, and Janell's picks too and share your favorites below.