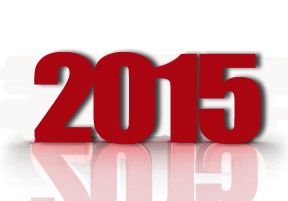 As I look over the books I've read this year, I think it's safe to say that this is the year that I stepped away from the ballrooms and carefully explored male/male romance. Also, I learned that not all billionaires are horrible alphas, which is a lesson that we all might need to learn one day.
Fever Pitch by Heidi Cullinan. This was my first m/m, and it had all the gut-wrenching yearning that I could ask for. Two college freshmen who had a single hookup and now think that the other one hates them. Then they're thrown together through a cappella! It's got music, and mentors, and a magical kiss.
Click to purchase: Fever Pitch
Off Campus by Amy Jo Cousins. Another college romance, where our heroes are forced to be roommates. It's like an extended caught-in-a-blizzard-with-one-hotel-room story. This book showed how physical strength does not always equal emotional strength (and vice versa). The build-up to the realization of "yes, I want YOU" was a page-turner.
Click to purchase: Off Campus
A Forbidden Rumspringa by Keira Andrews. What could be more forbidden than gay Amish love? These guys had to overcome the idea that they were sinners, plus the physical challenges of never being alone in a room with a bed, much less being able to drive to the store for some lubrication. Then there's that whole "join us or be banished forever" concept. There was a lot of soul-searching, religious discussion, and sex in a barn.
Click to purchase: A Forbidden Rumspringa
Body Games by Jessica Clare. I read the entire Games series in a week, I think. They're so fun. They're also great to read in order, because previous couples have cameo appearances. This entry is a Survivor-type show, and the heroine is a second-chance player trying to prove that she's not a bimbo. Her vow to not hook up with a guy on the show is seriously tested. There's nudity, secret blanket sharing, and power plays!
Click to purchase: Body Games
The Billionaire and the Virgin by Jessica Clare. Yes, this was also my year of Jessica Clare. I haven't read her billionaire backlist, but I started with this new series. The billionaire is a foul-mouthed owner of a women-exploiting television network, and the virgin is a tall, sweet girl from Minnesota. They meet by accident on a beach, and he falls for her instantly. His pursuit of her is vulgar, hilarious, honorable, and romantic.
Click to purchase: The Billionaire and the Virgin
The Royal We by Heather Cocks and Jessica Morgan. It's kind of a take on the Will and Kate romance, if Kate was an American with a talent for drinking games and Will was younger, weighed down with responsibility, and had a weakness for trashy American TV. This book is like an expanded romance, covering years, from their first meeting to their wedding day (not a spoiler!). Along the way you meet and love their friends and family, and have a sense of what a pain in the arse it is to date the future King of England.
Click to purchase: The Royal We
Be sure to check out Shelly's top reads, Carrie's favorites, and Jen's list too, then share your favorites below.