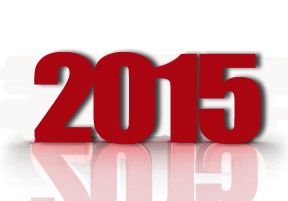 I had a very good read from a new to me author, Serena Akeroyd. Menage Material, is the first in her La Belle sans Le bete series and was an absolute winner. It's a menage (m/m/f) erotica set in France and tells the tale of a CEO, his botanist American wife and their cancer curing scientist lover.
Click to purchase: Menage Material

One of my recent favorite authors made on my Best-Of list again. M.Q. Barber's writing continues to be something that I completely enjoy. Becoming His Master is the 4th in the Neighborly Affection series. What was different for me on this is that I don't read m/m and this is that, but knowing it was the back story to Jay and Henry made all the difference.
Click to purchase: Becoming His Master
The other Barber story is Her Shirtless Gentleman and gives us a glimpse into the lives of a couple of 30somethings. They've each got their own issues but once they get together and start ironing out the things that don't matter and compromising on the ones that do, the promise of a love worth having begins to form.
Click to purchase: Her Shirtless Gentleman
Marie Force's Green Mountain series is one of my favorite series. Even at book 4, And I Love Her, the writing is still fresh and fun and I'm still enjoying the characters now as much as I did in the beginning.
Click to purchase: And I Love Her
Last but not least, Radiance by Grace Draven I didn't even write a review on this because I read it based on Jen's review, and I felt exactly the same way about this story that she did. I highly encourage anyone who'd like to step out a tiny bit in their romance to give this book a try, I don't think you'll be disappointed.
Click to purchase: Radiance
P.S. I had a recent find that was super! It's a new to me author whose writing made me cry for the last 1/4 of Where You Least Expect. It's an IR but you won't find any references to that instead you'll find yourself falling in like with both the hero and heroine.
Click to purchase: Where You Least Expect
Happy reading folks! Be sure to check out, Carrie's favorites, Jen's list, and Janell's picks too –then share your favorites below.